All contents
Copyright 2000-18
by Qualint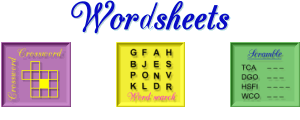 Main FAQ Download Samples Reviews/Comments Features Screen Shots
Purchase Pricing License System Requirements Information Sheet (pdf)
Animated Screen Shots of Wordsheets 5.1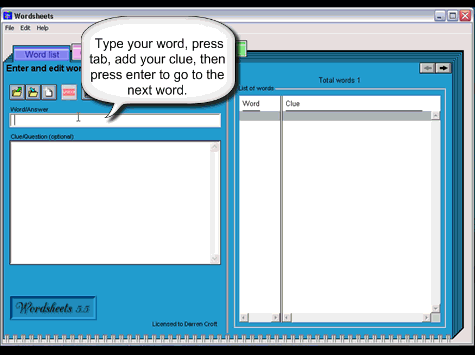 Wordsheets is very fast and easy to use. You can create and print your own puzzle worksheets in a few simple steps.
Type in the words and optionally the clues for your puzzle.
Click the Generate button for the puzzle you want.
Double click on a puzzle icon.
Type in the title or change the puzzle style as desired.
Print the puzzle.